Meet the Winners of the International Google Science Fair 2012
Meet the winners of the Google Science Fair 2012. I'll be honest, when it came to the winners of the 15-16 Age Group, the inability of Google Translate to adapt the project slides into English had a statistically significant impact on my interest in the results. Nevertheless, what these kids are accomplishing is quite amazing. Read this excerpt from the project, My Green City, completed by two 13 yr. olds in the Ukraine:
"The concept of the project is based on frequent measurements of the level of carbon dioxide (a component of exhaust gases) with a "Lascar USB CO" small chemical analyzer, using an automatic logger attached to a pupil's school bag. The measurements of gas levels were synchronized with the child's current location according to GPS navigator data… Analysis of the data obtained (as well as of their spatial and temporal distribution) helped us to discover some rather unusual facts and important determinants of exhaust gas pollution, and to make suggestions as to reducing its hazards."
And this was from a project that didn't win. Here, I am only presenting the winning projects. For project descriptions of all the finalists check out http://www.google.com/intl/en/events/sciencefair/finalists.html.
The Science in Action Winners: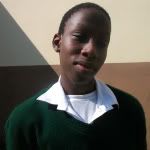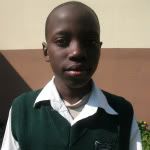 Sakhiwe Shongwe, 14 & Bonkhe Mahlalela, 14
Location: Siteki and Simunye of Swaziland.
The project: Unique Simplified Hydroponic Methods For Swaziland Poor Subsistence Farmers.
Summary: According to the National Agricultural Marketing Board (NAMBoard), up to 80% of fresh products consumed in Swaziland each year are imported from South Africa. About 60% of the people still depend on subsistence farming. According to World Health Organization, 69% of the population lives below the poverty line while 48% live on less than a dollar a day. The question addressed by this project was, "Can the current hydroponic method be adapted for use by poor subsistence farmers in Swaziland to increase food production thus reducing high levels of shortage of food?"
The 13-14 Age Group Winner: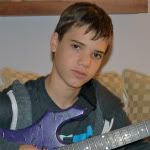 Jonah Kohn, 14
Location: San Diego, USA
The Project: Good Vibrations: Improving the Music Experience for People with Hearing Loss Using Multi-Frequency Tactile Sound
Summary: People with hearing loss have difficulties experiencing music. This project seeks to show that their experience of music will be enhanced by using a multi-frequency tactile device which breaks up the sound spectrum and is attached with various outputs to different parts of the user's body. The device was invented and built for this project by the contestant.
The 15-16 Age Group Winners: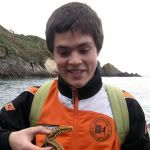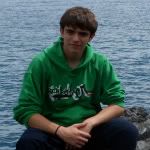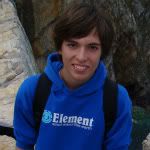 Iván Hervías Rodríguez, 17 & Marcos Ochoa, 16 & Sergio Pascual, 15
Location: Logroño, Spain
The Project: The Hidden Life of Water
Summary: Fresh water contains an enormous quantity and variety of organisms that we do not see. They are microscopic organisms that in spite of their size have lives as complex as those of multicellular organisms and present an unimaginable number of shapes and colors. Aquatic ec systems depend on these small living beings and in an invisible way, their activity and presence in the water also affects our lives.
The 17-18 Age Group Winner: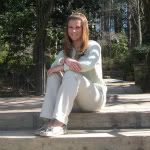 Brittany Wenger, 17
Location: Lakewood Ranch, USA
The Project: Global Neural Network Cloud Service for Breast Cancer
Summary: Leveraging the computing power of the cloud to assist with medical diagnosis can become an effective tool for doctors to provide more consistent and reliable care. Artificial neural networks detect patterns too complex to be recognized by humans and can be applied to breast mass malignancy classification when evaluating Fine Needle Aspirates (FNAs). This project teaches the cloud how to diagnose breast cancer by implementing a custom-crafted neural network that consumes FNA data collected by the University of Wisconsin to answer the question – is a mass malignant or benign?
The successfully implemented custom network is tested with 6,800 trials. To assure maximum training, each sample is run through ten trials evaluated by different networks trained against all other samples. The custom neural network achieved predictive success of 97.4% with 99.1% sensitivity to malignancy – substantially better than the evaluated commercial products. Out of the commercial products, two experienced consistent success while the third experienced erratic success. The sensitivity to malignancy for the custom network was 5% higher than the best commercial network's sensitivity. This experiment demonstrates modern neural networks can handle outliers and work with unmodified datasets to identify patterns. In addition, when all data is used for training, the custom network achieves 100% success with only 4 inconclusive samples, proving the network is more effective with more samples.
The Global Neural Network Cloud Service for Breast Cancer may be ready to diagnose actual patients – more global participation is required to confirm the findings and increase the predictive success on blind samples.